Examination Information
Computer-Based Testing: Fall 2023 Exam Dates: October 11th-14th, 2023
The Perfusion Basic Science Examination (PBSE) and the Clinical Applications in Perfusion Examination (CAPE) will be administered at Pearson VUE testing centers throughout the United States, U.S. Territories and Canada on Wednesday, October 11th through Saturday, October 14th. Examinations may only be taken during that time period. Each examination is four (4) hours in duration, and both may be taken on the same day pending test site availability.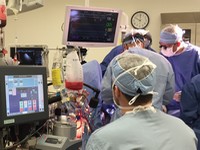 Prior to registering for the examination(s) with Pearson VUE, examinees must complete the ABCP application process. To complete the application process, the following items must be on file in the ABCP National Office:
a completed application form with appropriate fee;
an official transcript indicating date of graduation;
the clinical competency form signed by the student and the program director;
the clinical education record that applies to the examination(s).
Once the application process has been completed, the ABCP National Office will authorize your examination(s) with Pearson VUE. You will receive an Authorization-To-Test e-mail from Pearson VUE (pearson@proftesting.com) with your candidate ID number and instructions for registering for your exam(s). The Authorization-To-Test e-mail will also provide links to the Pearson VUE Candidate Rules Agreement and ID Requirements. Please read both documents carefully and ensure that you have the proper ID for admission to the testing center.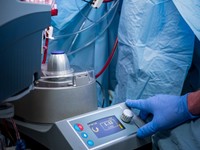 You may cancel or reschedule up to 24 hours before your appointment at no cost (via the Pearson VUE website or by phone). Although rescheduling online is preferable, you may contact Pearson by phone at 877-839-7768 in the United States/Canada (Monday through Friday, 7 am to 7 pm U.S. Central Time). To help locate your record, tell the agent that the exam is sponsored by Professional Testing (PTI).
Pearson VUE will send you a confirmation e-mail each time you reschedule or cancel an appointment. There are multiple steps to reschedule online, so be sure that you complete all steps until "Your appointment is rescheduled!" screen is displayed. If you do not receive a confirmation e-mail, please recheck the status of your appointment.
If you fail to cancel 24 hours prior to your appointment, or if you miss your appointment, show up late or provide inadequate identification, you will not be able to make a new appointment without paying the ABCP exam reset fee.
---
PBSE & CAPE details as well as further information about the application and registration process are available on the ABCP website.