Simulation Providers
Approval Procedure
To obtain approval to provide Simulation participants with case credits or CEUs, Simulation Center administrators must:
Review the ABCP approval policy.

Complete and submit the Simulation Center Application

*

annually.

(Filing deadlines for annual approval are July 1st and December 1st.)
*

Application Form

Form 15e ↓Download the Simulator Provider Application

Download and complete this form with MS Excel

. Submit the completed file as an e-mail attachment to abcp@abcp.org.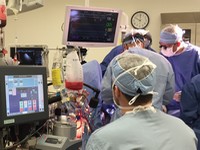 For questions and concerns about Simulation Center program approval please send an email to Phillip Bailey at PBailey@abcp.org